Become a more compassionate, ethical, reasonable, and strategic leader with the "Principles of Humanistic Leadership" online course. Led by expert instructor Jennifer Hancock, this 2-hour online course will teach you the principles of Humanistic Management and show you how to apply the philosophy of Humanism to your leadership style. With engaging lessons and practical exercises, this course is designed to give you the tools and knowledge you need to become a more effective and empathetic leader. Whether you're a seasoned manager or just starting your leadership journey, "Principles of Humanistic Leadership" is the perfect primer on Humanistic Management and the ideal way to develop your skills and reach your full leadership potential.
When we are in a leadership position, we have even more responsibility to do good, not just for ourselves, but for our team as well. Humanistic management or leadership is a philosophic approach that is at once: compassionate, ethical, reasonable and strategic. To be an effective ethical leader requires a variety of different interrelated skills.
Cost: $75 (also available in UK, Canada and Australian markets)
Length: 2 hours
Format: self study
Reasons to Take this Course
Develop Compassionate Leadership Skills: The course teaches the principles of Humanistic Management, which emphasizes compassion, ethics, and reason as key components of effective leadership.
Enhance Employee Satisfaction: A humanistic approach to leadership can improve employee satisfaction and engagement, leading to better job performance and increased productivity.
Improve Organizational Culture: By adopting a humanistic leadership approach, individuals can help create a positive organizational culture that supports growth, innovation, and collaboration.
Enhance Personal Effectiveness: Principles of Humanistic Leadership teaches individuals how to apply the philosophy of Humanism to their personal leadership style, leading to greater personal effectiveness and a more fulfilling leadership experience.
Build Stronger Relationships: Humanistic leadership emphasizes empathy, compassion, and ethical behavior, which can lead to stronger relationships with colleagues, employees, and other stakeholders.
Learn from an Expert: Taking a course on Principles of Humanistic Leadership gives individuals the opportunity to learn from an expert instructor, who can provide personalized feedback and guidance throughout the learning process.
This program includes 4 units.
How to create happier more effective workplaces using science and humanistic philosophy (30 mins)
Principles of humanistic leadership (45 mins)
7 sins of staff management (30 mins)
Being Professional. (15 mins)
Instructor: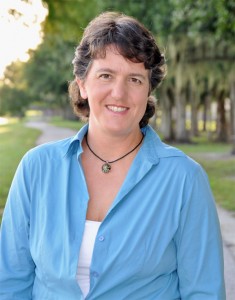 Jennifer Hancock is unique in that was raised as a freethinker and is considered one of the top speakers and writers in the world of Humanism today. Her professional background is varied including stints in both the for profit and non-profit sectors. She has served as Director of Volunteer Services for the Los Angeles SPCA, sold international franchise licenses for a biotech firm, was the Manager of Acquisition Group Information for a ½ billion dollar company and served as the executive director for the Humanists of Florida.
Who should take this course?
Managers & leaders looking to improve their skills
HR professionals (HRCI, SHRM, HRPA, CHRP, AHRI) looking to learn more effective ways of addressing this problem.
Life Coaches and Conflict Coaches (ICF)
Certified Legal Manager (CLM)
Certified Public Accountants (CPA)
Reviews:
"I think this is an excellent course and would be beneficial to all managers and administrators" – J, Shaw
"I have taken several of Jennifer's courses and enjoyed every one of them because they provide effective information and insights that cannot be found anywhere else. This course was no exception! While this course provides great ideas about being a manager, which I now am, it brought resolution to the abuse I suffered at my previous job. While working through the course, it became obvious that even though I was working for a Fortune 100 company, management did not have a clue about what they were doing. They ended up bullying and abusing their employees and many lawsuits resulted. I would also recommend this course to conscientious employees or anyone who would like to know what the duties and responsibilities of a manager are. Unexpectedly, this helped me heal from a bad situation. The section on professionalism was the cherry on top of the course. Everyone talks about professionalism, but no one clearly defines it except Jennifer. Being professional makes life so much easier for everyone in every way." – R. Gawal
Continuing Education Information:
This course has been approved by HRCI and by SHRM through our learning partner (Learn Formula). It also meets the standards for CMC-CANADA (Canadian Association of Management Consultants and the Law Society of British Columbia.
Course information:
This course takes 2 hours to complete. It includes lecture notes for downloading. To participate in this course you will need Internet access and the ability to view youtube style videos. The course will work on home computers and tablets such as the iPad.
Money Back Guarantee
Learn Formula offers a money back guarantee If you cancel within 10 days and you're not completely satisfied, they'll give you all your money back. No questions asked.
Group Discounts:
Learn Formula can do group training for you. If you are interested in creating a customized lesson plan, contact me and I will help you design a course of study and connect you to the folks at Learn Formula to set it up.
---
Registration Information:
USA Market –  https://hr-credits-us.learnformula.com/course/principles-of-humanistic-leadership?referral=RVxZiY
UK Market –  https://global-accounting-cpd.learnformula.com/course/principles-of-humanistic-leadership?referral=RVxZiY
Canada Market –  https://hr-cpd-ca.learnformula.com/course/principles-of-humanistic-leadership?referral=RVxZiY
Australian Market – https://accounting-cpd-au.learnformula.com/course/principles-of-humanistic-leadership?referral=RVxZiY
Legal Market – https://cpd-cle-ca.learnformula.com/course/principles-of-humanistic-leadership?referral=RVxZiY
Book, Ebook, Audio Book
This content is also available as a book, audio book or ebook –  https://amzn.to/3ywtiNL