Humanism is a philosophy that centers on respect for your fellow humans. It is a recognition that our behavior impacts others. We don't live in a vacuum.
When we are in a leadership position, we have even more responsibility to do good, not just for ourselves, but for our team as well. Humanistic management or leadership is a philosophic approach that is at once: compassionate, ethical, reasonable and strategic. To be an effective ethical leader requires a variety of different interrelated skills.
The program will provide a grounding in the humanist philosophy and apply it to various aspects of leadership, from how to think strategically, to how to more effectively manage and lead people.

Cost: $45
Length: 2 hours
Format: self study
Access information: Course access granted upon payment.
This program includes 4 units.
How to create happier more effective workplaces using science and humanistic philosophy (30 mins)
Principles of humanistic leadership (45 mins)
7 sins of staff management (30 mins)
Being Professional. (15 mins)
Instructor: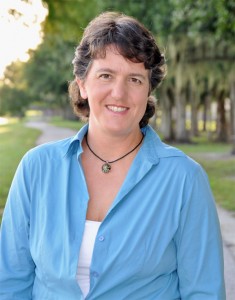 Jennifer Hancock is unique in that was raised as a freethinker and is considered one of the top speakers and writers in the world of Humanism today. Her professional background is varied including stints in both the for profit and non-profit sectors. She has served as Director of Volunteer Services for the Los Angeles SPCA, sold international franchise licenses for a biotech firm, was the Manager of Acquisition Group Information for a ½ billion dollar company and served as the executive director for the Humanists of Florida.
Who should take this course?
Managers & leaders looking to improve their skills
HR professionals (HRCI, SHRM, HRPA, CHRP, AHRI) looking to learn more effective ways of addressing this problem.
Life Coaches and Conflict Coaches (ICF)
Certified Legal Manager (CLM)
Reviews:
"I think this is an excellent course and would be beneficial to all managers and administrators" – J, Shaw
"I have taken several of Jennifer's courses and enjoyed every one of them because they provide effective information and insights that cannot be found anywhere else. This course was no exception! While this course provides great ideas about being a manager, which I now am, it brought resolution to the abuse I suffered at my previous job. While working through the course, it became obvious that even though I was working for a Fortune 100 company, management did not have a clue about what they were doing. They ended up bullying and abusing their employees and many lawsuits resulted. I would also recommend this course to conscientious employees or anyone who would like to know what the duties and responsibilities of a manager are. Unexpectedly, this helped me heal from a bad situation. The section on professionalism was the cherry on top of the course. Everyone talks about professionalism, but no one clearly defines it except Jennifer. Being professional makes life so much easier for everyone in every way." – R. Gawal
Continuing Education Information:
This course has been approved by HRCI (E-Learning) and by SHRM (Self Paced E-Learning). Upon completion of the course you can select a HRCI, SHRM and/or a general certificate. If you would like to self certify this course for continuing education self study credit for HRPA, AHRI, CHRP, IDC, ICF, CLM or CPLP credit, select the general certificate option. See our certifications page for more information
GROUP INFORMATION
This program is appropriate for group training (see group discount page). We recommend groups interested in this program schedule hybrid sessions combining the online course followed by a live facilitated discussion. This course combines applied philosophy and participants can benefit from discussing how to apply this knowledge to their specific situations and to other interpersonal dynamics. Contact us for more information or to schedule a course.
Course information:
This includes 4 video lessons that take 2 hours to complete. It includes lecture notes for downloading. To participate in this course you will need Internet access and the ability to view youtube style videos. The course will work on home computers and tablets such as the iPad.
Money Back Guarantee
If you are unhappy with the course, or don't pass the final exam, you may request your money back within 15 days
---
Register: