Can you tell the difference between a conflict and harassment?
Workplace bullying and harassment situations often masquerade as conflict. But they aren't. It turns out that applying a conflict resolution model to a bullying or harassment situation makes the problem worse.
Cost: $39 USA (CA$52.70, £34.26, AU$60.08 )
Length: 1 hour
Format: self study
Course Overview
In this 1 hour program we will discuss the differences between a conflict model and a bullying elimination model and how we can use elimination models to resolve both conflicts and harassment situations ethically and effectively.
3 learning objectives
1) The difference between a conflict resolution model and a bullying elimination model
2) How a behavioral elimination model works
3) How to use the elimination model to resolve both conflicts and bullying/harassment
Who should take this course?
Managers & leaders looking to improve their skills
HR professionals (HRCI, SHRM, HRPA, CHRP, AHRI) looking to learn more effective ways of addressing this problem.
Certified Diversity Executive (CDE) and Certified Diversity Professional (CDP) seeking re-certification from The Institute for Diversity Certification (IDC).
Life Coaches and Conflict Coaches (ICF)
Florida Labor and Employment Lawyers
Certifed Legal Managers (CLM)
Board Certified Behavior Analyst (BCBA or BCaBA)
Continuing Education Credit: 1 hour
This course is approved through HRCI.  SHRM, and CPHR ALBERTA through our partner Learn Formula. If you would like to self certify this course for continuing education self study credit for HRPA, CHRP, AHRI IDC, ICF, CLM, CPLP or BCBA credit,
GROUP INFORMATION
Group Information
Learn Formula also offers this training to groups. This course is ideals for managers as part of a leadership development training.  Contact us for more information or to schedule a course.  I'm happy to help you design a course of study for your staff and to connect you with my partners at Learn Formula.
---
Instructor Bio: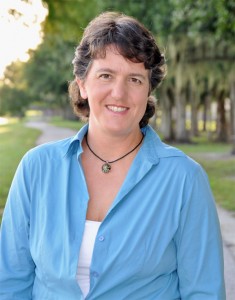 Jennifer Hancock is a mom, author of several books and founder of Humanist Learning Systems. She is considered one of the top speakers and writers in the world of Humanism today. Her insights on how to combine philosophy and science to help solve our problems more effectively have helped countless people all over the world.
Jennifer's approach to stopping bullying and harassment is unique. She specializes in teaching a behavioral approach to harassment problems. Specifically focusing on how unwanted behaviors are extinguished. There is more than 70 years of research on how to extinguish unwanted behavior and what is known has a direct impact on why harassment and bullying are so hard to stop and why attempts to stop it result in retaliation. Retaliation is predicted to occur in the behavioral model and it's time we start taking that into account in our approaches to making it stop. Harassment is a behavioral problem and it requires a behavioral approach to stop.
---
Reviews:
"I recommend this course to others. This course explains the difference between conflicts and bullying in the work place, how to recognize the difference and how to correct the inappropriate behavior." – P. Jilek
"I finished 'When Conflict Resolution doesn't work,'  Thanks so much for making this available. I found it really helpful, because it is such a prevalent issue today that you do have to distinguish between conflict and harassment." – M. Hughes
"Enjoyed the course. It was clear and direct." – A.A.
"Very interesting topic that is prevalent in schools and workplaces." – L.D.
---
Money Back Guarantee
Learn Formula offers a money back guarantee If you cancel within 10 days and you're not completely satisfied, they'll give you all your money back. No questions asked.
Group Discounts:
Learn Formula can do group training for you. If you are interested in creating a customized lesson plan, contact me and I will help you design a course of study and connect you to the folks at Learn Formula to set it up.
---
Registration Information:
USA Market – https://hr-credits-us.learnformula.com/course/why-conflict-management-doesn-t-work?referral=RVxZiY
UK Market –  https://global-accounting-cpd.learnformula.com/course/why-conflict-management-doesn-t-work?referral=RVxZiY
Canada Market –  https://cpdformula.com/course/why-conflict-management-doesn-t-work?referral=RVxZiY
Australian Market –  https://accounting-cpd-au.learnformula.com/course/why-conflict-management-doesn-t-work?referral=RVxZiY
Legal Education – https://cpd-cle-ca.learnformula.com/course/why-conflict-management-doesn-t-work?referral=RVxZiY
Streaming Video
This videos in this program are available for purchase or rental through Vimeo. Streaming Video is not a certified course option. It doesn't include handouts, or supplemental materials. Only the video. If you don't need a certificate of completion – this is a good option. https://vimeo.com/ondemand/humanisticconflict
Book, Ebook, Audio Book
This content is also available as a book, audio book or ebook – https://amzn.to/3CgcBr6