Program Overview:
Everyone, at some point, is subjected to abusive or harassing behavior in their life. This is especially problematic in the workplace. As awareness of harassment has grown, fear of being accused of inappropriate behavior has risen. Companies must now train their employees to stop harassment, but none of the training ever seems to work.
What if we could change that and provide a training that actually changed behavior for the better?  What if your compliance training did more than check a box?
Federal law prohibits sexual harassment in the workplace. The EEOC encourages all employers to take steps necessary to prevent sexual harassment from occurring. One of the main ways employers try to help is through sexual harassment training programs. In this course we will discuss how to create a sexual harassment training that will actually work.
This 2 hour training is designed general education. If you are looking for California specific training please register for our CA Edition.
Cost: $75USA (also available in UK, Canada and Australian markets)
Length: 2 hours
Format: self study
---
Who should take this course?
Human Resources Professionals (HRCI, SHRM, HRPA, CHRP, AHRI)
Certified Diversity Executive (CDE) and Certified Diversity Professional (CDP) seeking re-certification from The Institute for Diversity Certification (IDC).
Certified Professional in Learning and Performance (CPLP)
Continuing Education Credit: 2 hours
This course is approved through HRCI and SHRM through our partner Learn Formula. If you would like to self certify this course for continuing education self study credit for HRPA, CHRP, AHRI, IDC, ICF or CPLP credit, you may do so.  See our certifications page for more information
---
 Learning objectives:
Develop/select and implement employee training programs (Area 03, Knowledge 03)
Applicable federal laws affecting employment, such laws affecting discrimination and harassment (Area 05, Knowledge 50)
Develop/select, implement and evaluate plans and policies to protect employees  and minimize liability (Area 06, Responsibility 05)
Knowledge of potential violent behavior and workplace violence conditions (Area 06, Knowledge 67)
Core knowledge of adult learning processes (Area 06, Knowledge 80)
Core knowledge of change management theory (Area 60, Knowledge 90
Topics:
Why tackle sexual harassment (federal law and ethical considerations)
What is sexual harassment and how does it related to other forms of harassment
Realistic expectations for your training program
What it takes to actually end harassment in the workplace
Specifically, this course will discuss how behavioral psychology can be used to help us create anti-harassment training programs that actually work.
Reviews:
"I highly recommend the Sexual Harassment training course offered by Humanist Learning Systems. The course is in-depth and does not cut any corners. It goes into the psychological element that allows perpetrators to continue to victimize others and offers a solution to address current conduct problems. The course is great!" – A. Rodriguez, Bienvivir
"I really enjoyed this program! Such insight into Harassment/Bullies. A completely different aspect than I have ever heard before. Great information. Thank you again for your quick response to all of my emails. You are a pleasure to work with and I look forward to participating in many more." – G. Snyder, Avalon Foods
"I enjoyed it very much. The program was very user friendly and informative." – A. Webb, Wintex
"This course was unique in that it did not just address having a policy and reporting mechanism. It actually taught how to stop the behavior. This course is beneficial because it covers material not usually discussed." – Jessica Shaw, Ohio State University
"Thank you for the introductory training, the retaliation element was truly eye opening and valuable knowledge." – A. Benke, Shawcor
"This course was nicely presented and well organized… Jennifer is very knowledgeable. I am definitely considering more courses on this topic." – Jill Collins, Lakota Online
"This course was very informative, especially for someone who has been in HR for over 20 years and heard lots of training on this topic. Very well presented and it gave great insights from a psychological point of view. Definitely worth taking and not just for HRCI credit." – P. Sweeney, Sykes Enterprises Inc.
"This training was very informative. I would recommend it to all HR professionals." – S. Stiller – Coastal Carolina University
"I really liked the video series. The speaker was engaging and easy to follow." – F. Sanchez, Amazon
"This training contained wonderful content to expand the training I currently provide to employees. I always knew I shouldn't be just reciting legal content, but I didn't know how to really communicate about preventing or stopping harassment. This gave me tools to pass on to my managers and employees." – L. Davis, Ignite HR
"I have taken sexual harassment training previously and by far this training is very interesting due to the fact that it outlines the root of the problem and how to fix it. Definitely I will recommended to other HR professionals." – L. Leathers
"This course offers great guidance on creating the training. The last part on setting the realistic expectations is very helpful. Also, I found it very helpful to be able to read through the notes after going through the videos. Thank you." – H. Berger
"I thought it was very well organized and the information you provided was extremely helpful. I wish I new this information several years ago." – P. Sweet
Course information:
Two hour online program: includes video lessons, handouts and other reading materials. You can study at your own pace but still have access to the instructor to ask questions, interact with your fellow students, and more.  All participants will be required to take an online test to receive their certificate of completion.
To participate in this course you will need Internet access and the ability to view youtube style online videos. The course will work on home computers and tablets such as the iPad.
 Instructor: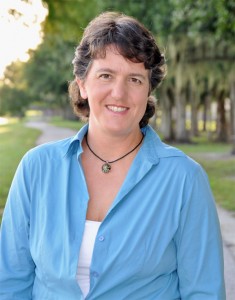 Jennifer Hancock is a mom, author of several books and founder of Humanist Learning Systems. She is considered one of the top speakers and writers in the world of Humanism today. Her insights on how to combine philosophy and science to help solve our problems more effectively have helped countless people all over the world.
Jennifer's approach to stopping bullying and harassment is unique. She specializes in teaching a behavioral approach to harassment problems. Specifically focusing on how unwanted behaviors are extinguished. There is more than 70 years of research on how to extinguish unwanted behavior and what is known has a direct impact on why harassment and bullying are so hard to stop and why attempts to stop it result in retaliation. Retaliation is predicted to occur in the behavioral model and it's time we start taking that into account in our approaches to making it stop. Harassment is a behavioral problem and it requires a behavioral approach to stop.
---
Money Back Guarantee
Learn Formula offers a money back guarantee If you cancel within 10 days and you're not completely satisfied, they'll give you all your money back. No questions asked.
Group Discounts:
Learn Formula can do group training for you. If you are interested in creating a customized lesson plan, contact me and I will help you design a course of study and connect you to the folks at Learn Formula to set it up.
---
Registration Information:
USA Market –  https://hr-credits-us.learnformula.com/course/creating-a-sexual-harassment-training-that-works?referral=RVxZiY
UK Market –  https://global-accounting-cpd.learnformula.com/course/creating-a-sexual-harassment-training-that-works?referral=RVxZiY
Canada Market –  https://cpdformula.com/course/creating-a-sexual-harassment-training-that-works?referral=RVxZiY
Australian Market –  https://accounting-cpd-au.learnformula.com/course/creating-a-sexual-harassment-training-that-works?referral=RVxZiY
Streaming Video
This videos in this program are available for purchase or rental through Vimeo. Streaming Video is not a certified course option. It doesn't include handouts, or supplemental materials. Only the video. If you don't need a certificate of completion – this is a good option. https://vimeo.com/ondemand/howtoharassmenttraining