Program Overview:
AB 1825 requires every company in California with over 50 employees to conduct supervisor training on sexual harassment elimination every 2 years. This course discusses how to design your AB 1825 training program so that it actually works.
This FREE 2 hour training is designed to provide continuing education for PHR-CA and SPHR-CA individuals: If you want general credits – please register for our general course.
Cost: Free
Length: 2 hours
Format: Instructor facilitated self study
Access information: Course access granted at the beginning of each week.
---
Continuing Education Credit: 2 hours (CA Specific)
You can select an HRCI, SHRM and/or a general certificate. If you would like to self certify this course for continuing education self study credit for HRPA, CHRP, IDC, ICF or CPLP credit, select the general certificate option. See our certifications page for more information
---
Learning objectives:
Understand the training requirements of AB1825 of the Fair Employment and Housing Act (Area 02, Knowledge 01)
Learn how to deliver an effective AB 1825 training (Area 02, Responsibility 05)
Understand what procedures actually work to eliminate harassment and discrimination (Area 02, Responsibility 03)
Topics:
Requirements of AB1825
What is sexual harassment and how does it related to other forms of harassment
Realistic expectations for your training program
What it takes to actually end harassment in the workplace
Specifically, this course will discuss how behavioral psychology can be used to help us create anti-harassment training programs that actually work.
To be effective, you have to understand:
The limitations of a one off training – how behavioral change occurs over time.
Who is actually going to benefit from your training?
Why training is important anyway – sets the tone for the cultural values of the organization
Reviews
"I highly recommend the Sexual Harassment training course offered by Humanist Learning Systems. The course is in-depth and does not cut any corners. It goes into the psychological element that allows perpetrators to continue to victimize others and offers a solution to address current conduct problems. The course is great!" – Alfredo Rodriguez, Bienvivir
"I enjoyed it. This was the first training I received that spoke to how to create the training and went beyond just the content." – Gloria Nelson, Visionworks
"This course covered a wide range of topics and solutions that are necessary to create and establish a compliant & successful harassment/bullying prevention training." – Carrie Williams, Platinum Home Mortgage
Course information:
Two hour online program: includes video lessons, handouts and other reading materials. You can study at your own pace but still have access to the instructor to ask questions, interact with your fellow students, and more.  All participants will be required to take an online test to receive their certificate of completion. 
To participate in this course you will need Internet access and the ability to view youtube style online videos. The course will work on home computers and tablets such as the iPad.   
 Instructor: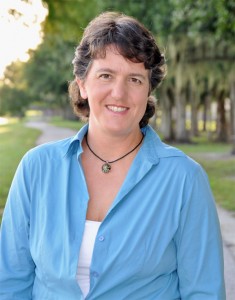 Jennifer Hancock is the author of The Bully Vaccine and co-founder of the Stop Bullying International Coalition. Her approach to bullying is unique in that she teaches the science of HOW to get a bully to stop using operant conditioning. Her approach has been endorsed by psychologists and other professionals who deal with bullying and harassment on a regular basis. 
---
Free Course – Register Now!